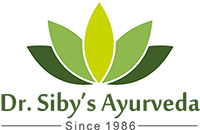 Healing with Traditional Ayurveda Practices since 1986
About Siby's Kerala Ayurveda & Panchakarma Center

Siby's Kerala Ayurveda and Panchakarma Center is situated in the peaceful and beautiful location of Bhagsu, near Mcleodganj, Dharamshala, H.P, India. This place is the most sought after tourist and holiday destination amongst foreigners and indian tourists. Besides Dharamshala and Mcleodganj is also known for the residence of His Holiness The Dalai Lama of exiled Tibet.
Professional Ayurveda Experts

Organic & Ayurvedic Meals
Following Traditional Ayurveda

More than 36 years of healing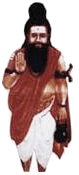 Dr. Sibichen George (Sibi) is an experienced Ayurveda healer and is practicing Ayurveda and Panchakarma treatments since 1986. He is having expertise in ancient Indian Kerela Ayurveda therapy and massage. Dr. Sibi specializes in traditional Kerala ayurveda style massage and his Panchakarma treatments are awarded as the most rejuvenating treatments on North India. He provides a very calm and friendly treatments to his patients and caters to every medical needs of the patients.
Panchakarma involves 5 main procedures and some scenic traditional techniques. For complete results and cure the patient should follow discipline, diet and lifestyle during the treatment program. There is a pre-arranged detailed consultation and counseling with Dr. Sibi for a suitable Panchakarma procedures.
Our center follow strict traditional and spiritual values, with more then 30 years of experience, we use our own genuine and natural medicines and preparations.
Traditional Ayurveda
It is based on the Spiritual Ayurveda. Also called as Old Classic Ayurveda. Unlike, modern Ayurveda which focuses on the symptomatic approach of treatment Traditional Ayurveda treats the root cause of the illness.
With Ayurvedic Treatments, we at Siby Ayurveda in Dharamshala, Himachal Pradesh integrate spiritual healing such as Chakra Healing and Therapeutic Yoga Asanas for various illness. Traditional Ayurveda treatment helps eliminate harmful toxins from the body and Yoga brings man back to the natural state of tranquillity which is equilibrium. In the old classic technique, Ayurveda complements Yoga and vice-versa.
Old Classic Ayurveda gives more importance to physical purification and the seat of the mind. Whereas Yoga directly interacts with the mind and its action in the body.
Furthermore, we provide post-treatment advice, support, lifestyle, and diet-related counselling as well.